Dropbox/Google Drive¶
This is the organization of each student's folder with Nikola and/or Julien. You can use Dropbox or Google Drive, but not both (to avoid duplication). Please let us know which one you want to use, then please organize folders as follows:
Folder

Description

admin

administrative stuff such as Polytechnique documents, grades, CV

biblio

not ALL your biblio, but some interesting stuff that we exchange temporarily

conferences

subfolder prefix is the date of the event, e.g. 20150530_ISMRM/

fellowships

subfolder prefix is the date of the deadline, e.g. 20150314_FRQS/

manuscripts

subfolder name is year of first submission + journal, e.g. 2015_neuroimage/

inside folder, organize by revisions, e.g. r0/, r1/, etc. Then:

have a folder figures/
name your manuscript like: manuscript_templateSpinalCord_r0_v00.docx. Once you get feedback from someone, integrates comment and create file: manuscript_templateSpinalCord_r0_v01.docx

misc

Anything you want

reports

Include progress reports (format: Google Slides, pptx, keynote or pdf). Google Slides are preferred because comments can easily be added. Prefix name should start with YYYYMMDD_. Example: 20170515_report.pptx

results

Snapshots/results of your experiments. Prefix should start with YYYYMMDD. Example: 20150120_dmri_nogse/
Note
**Note for Intern Students: **You will only need to create the admin, biblio, and reports folders.
GENERAL RULES:
NEVER USE SPACE OR ACCENTS IN FILE NAMES! (Unix-unfriendly).

Date format should always be YYYYMMDD (or YYYY-MM-DD). See this: https://xkcd.com/1179/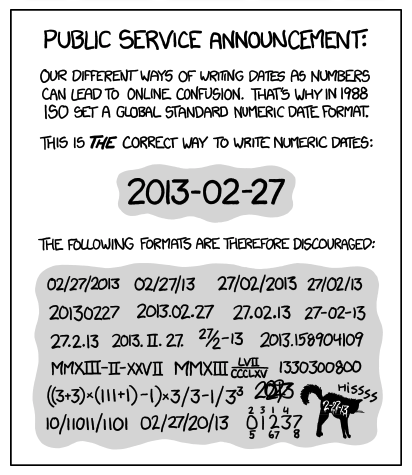 Thank you
P.S. For projects involving multiple students, a "project" folder is created under Google Drive/NeuroPoly/Projects.